Narrow-band Power Line Communications
A

FE
Plan 9, Inc. specializes in analog and mixed-signal IC designs services and IP.
Plan 9, Inc. is an Integrated Circuit (IC) design services firm that specializes in mixed-signal and analog designs and IP. Plan 9, Inc., incorporated in 1999, provides services from spec generation to developing finished production ready products.
Currently, Plan 9 is offering Narrow-band, Power Line Communications (PLC) analog front-end (AFE) component IP for license or purchase. But we know that integration of someone else's IP can be difficult, so we will make available, to our IP customers, the information and engineering support to help facilitate the quick and spec compliant integration of our IP into your product. We also offer additional customization of the IP to further fit you needs.
These blocks are: 1) High Current Line Driver, 2) High input voltage, programmable gain Receiver blocks, and 3) current reference for the line driver and the receiver. Please see our Services/IP page for more details. The IP was developed using Cadence Virtuoso.
Our IP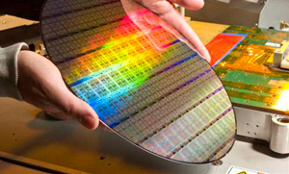 Narrow Band Power Line Communications Line Driver and Receiver IP
Learn more
Our Services
Please use the following links to examine, in greater detail, our experiences, services and products in: